Take-home Gifts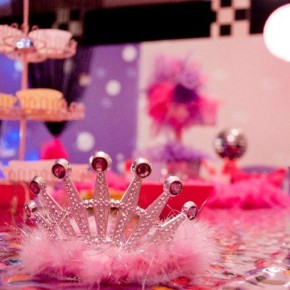 A big high light of any birthday party is the take home gift bag. Children line up in anticipation as to what their take home bag will include. It is very funny watching the childrens reactions at the end of the party when they are handed their take home gift.
Take home gifts are not included in your standard party package. You are more than welcome to create your own, or get the birthday child to make them up as "Thank You" gifts for everyone. We do ensure everyone is lined up at the end of the party and the birthday child hands the take home gifts out themselves without everyone grabbing them-easier said than done although we try.
Polka Dot hand make each of the individual gift boxes we offer ourselves weekly. They are made with love and care not a run of the mill lolly bag. If you would like to place an order for any of the take home gift options please contact the office by 3pm Wednesday prior to your party.
Take Home Gift Options
Girls & Boys take home gift boxes. $4.00 each.
Each box is created by hand at Polka Dot and includes a range of soft jelly lollies and various trinkets and gadgets such as hair bobbles, stationery items, bouncy balls, ugly teeth (boys only), butterfly hair clips and bubble sticks.
Cupcakes in an individual box $4.50 (min 12)
Themed Chocolate Bars $3.00 (min 12)
Themed Water Bottles $3.00 (min 12)
Fluffy sparkly tiaras $3.00 each great for Fairy Princess Character parties.
Fairy/Princess wands $3.00 each great for Character parties.